--- the subscriber area has no ads and those above are not selected or endorsed by this site ---
On May 17, 2017 InvenSense finalized its sale to TDK for $13 per share.  I see this as validating the
stance I'd taken
in the preceding year or more: that the stock was cheap, and the company's
core business valuable
, but at risk.  It remains to be seen what will happen to
CoursaRetail
, an endeavor in which I saw
big potential
but an uncertain path to market.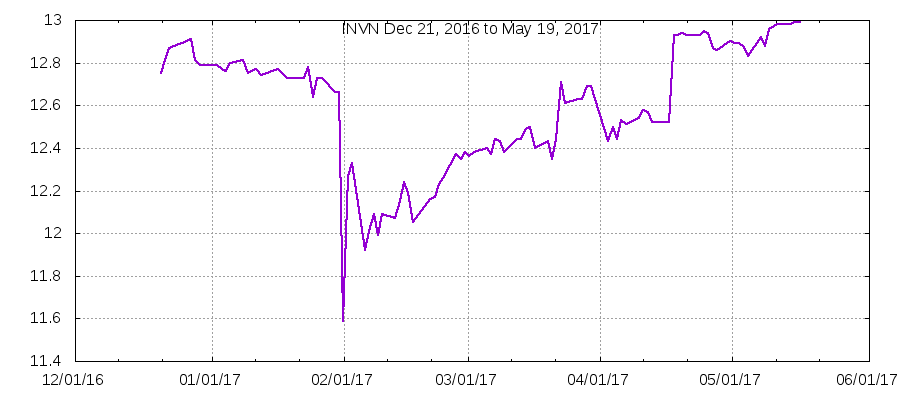 This section is now public as an example of the sort of coverage offered by my CrowdWisers service.   Readers are encouraged to give particular attention to the notes and stock pricing that followed the original TDK purchase announcement for perspective on navigating the intersection of modern news and markets.  Though most of my coverage focuses on either high yield or emerging technology (which is how
my InvenSense coverage started
) this sort of
experience with market dynamics
can also prove very useful.
---