--- the subscriber area has no ads and those above are not selected or endorsed by this site ---
I began covering AU Optronics on CrowdWisers at the end of 2015 and my public articles can legitimately be said to have woken the investment community up to the value of AUO shares as the stock rose from $2.31 to over $4 in July of 2016 for about 150% annualized gain, counting the dividend.  Those who still waste money on Seeking Alpha can read the full articles here and here.  Smarter investors can see this documentation.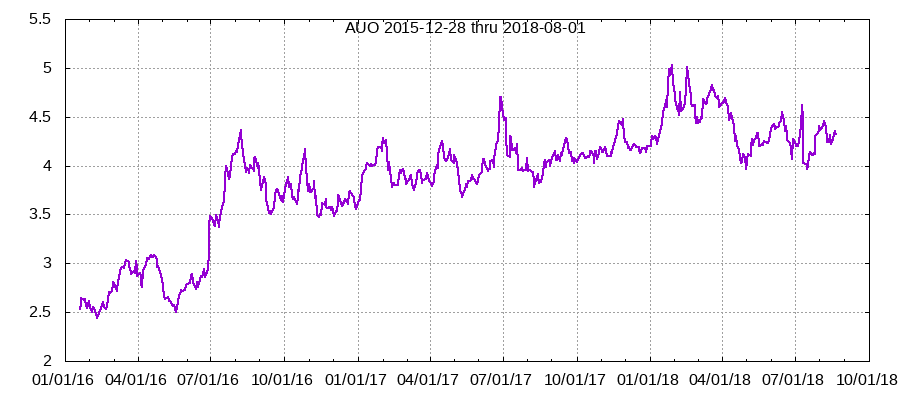 I continued to cover the stock lightly through 2017, but was neutral about it at the $4 mark.  By the 49 cent dividend in mid-July of 2018, the yield on those early price points had risen to over 20%, but I had been issuing progressively more strident private warnings about Chinese competition in the display industry and the failure of the U.S. to revive its manufacturing.
In another sign of the gradual trend away from American financial dominance, AU Optronics
decided
to de-list its shares from NYSE in September of 2019, and
began trading
OTC as AUOTY at $2.44 on October 1st.  It continues to provide an interesting alternate perspective to the major display makers in Korea, Japan, and more recently China.  Continuing commentary of this nature is now provided in the OLED section on the
subscriber
side of the website.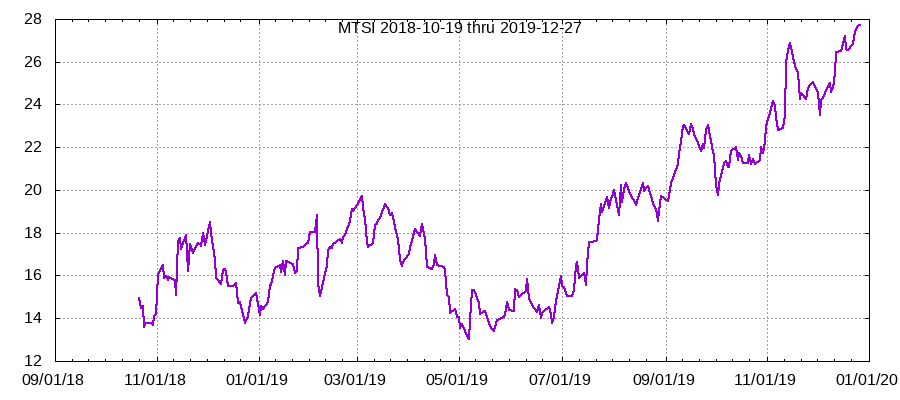 To my mind AUO is an example of how industry and macro analysis are vital in an era where no stock is truly buy-and-hold forever.  Along the way it also illustrated how the financial press is often asleep at the wheel with regard to forward value, and thus how insightful new ideas can dramatically affect a stock's price.  That said, the growing amount of money following my analysis, despite
zero marketing spend
or gimmicks, indicates that it is no longer necessary for me to waste time mangling my message through interaction with editors on amateur sites like The Motley Fool or Seeking Alpha in order to achieve this goal.  My
coverage of IDTI
and ongoing analysis of MTSI, which began at the end of 2018 and has never been made public, are both illustrative of this point.
---